Deep Cleanings & Gum Therapy
Once you have been diagnosed with periodontal disease and have undergone scaling and root planing or periodontal surgery, periodontal maintenance is what you can think of as taking the place of your regular dental cleanings (also known as a dental prophylaxis.) Rather than just addressing the crowns of your teeth as in a prophylaxis, periodontal maintenance also cares for your tooth roots, gums and bone.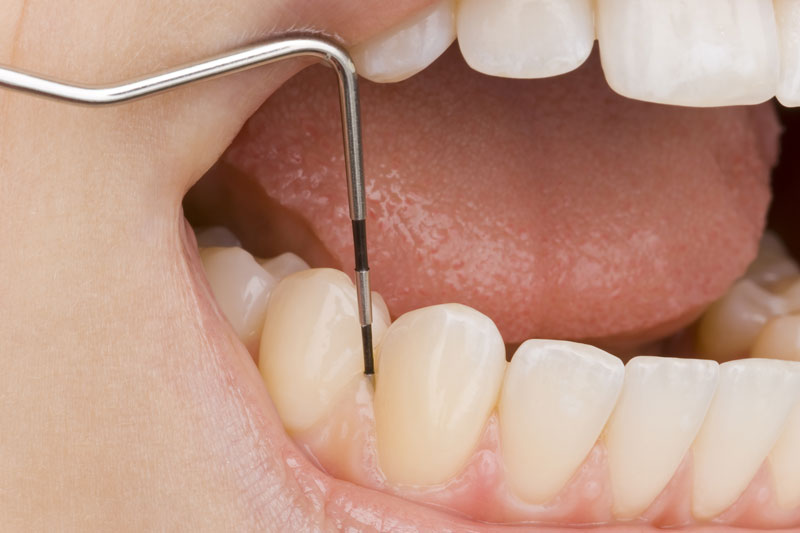 In other words, think of it as cleaning and maintenance for the tissues affected by your periodontal disease. The frequency of your periodontal maintenance appointments depends on your individual oral health condition and will be determined by Dr. Leja. Many patients will require 4 periodontal maintenance visits per year - in most cases these visits occur on an alternating basis between their dentist's office and our office.